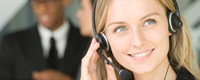 Name: Jessy Ma
Tel: +86-13256861470
Mobile: +86-13256861470
E-mail: jessy@mallane.com
Add: 7-2-302, Haier Road No.29, Qingdao, Shandong Province, China
QQ: 573524794



Product name : Transparent Eyelash Extension Adhesive Korea OEM ODM

Product No. : SKY TD
Details:
Transparent Eyelash Extension Adhesive Korea OEM ODM
Carbon free. Medium fume, suitable for higher levels. Perfect for volume lashes
Unopened bottles can be stored in the refrigerator to extend shelf life up to 8 months. Once ready to use, bring out of the freezer into room temperature for a minimum of 1 hours before opening. Once opened, keep adhesive in a cool, dry place between use. Recommended to store with a silica pack in an air tight container overnight to control moisture. Keep it tightly closed in upright position. Shelf life is 5-7
weeks since the bottle has been opened.