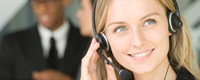 Name: Jessy Ma
Tel: +86-13256861470
Mobile: +86-13256861470
E-mail: jessy@mallane.com
Add: 7-2-302, Haier Road No.29, Qingdao, Shandong Province, China
QQ: 573524794



Product name : One Second Fanned Lash Extensions 01

Product No. : MOSFEE01
Details:
Item name
:
One Second Fan Eyelash Extension
Material: PBT fiber from Korea
Occasions: Weddings, parties, holidays, daily wear;
Package: 12/16/20 lines per tray, single length or mix length per tray;;
Thickness: 0.03mm, 0.05mm , 0.07mm ,0.10mm;
Color: Black; Brown, Two Tone Color
Descriptions:
1. Different curls, lengths and thicknesses are available.
2. It is easy to put on such eyelashes.
3. Non-toxic.
4. Easy fan lash extension: Easier and Faster
We offer these automatic fan lashes made from soft and elastic 0.05mm/0.07mm/0.10mm lashes, ultra-light and thin, which create very natural look, Fans could be taken out easily from the tape, minimum adhesive used fro fixing, especially short base.