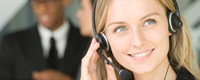 Name: Jessy Ma
Tel: +86-13256861470
Mobile: +86-13256861470
E-mail: jessy@mallane.com
Add: 7-2-302, Haier Road No.29, Qingdao, Shandong Province, China
QQ: 573524794



Product name : 6D Fan Volume Eyelash Extension

Product No. : 201641417125
Details:
Item name: 2D-20D Fan Volume Eyelash Extension
Material: PBT fiber from Korea
Occasions: Weddings, parties, holidays, daily wear;
Package: 12/16/20 lines per tray, single length or mix length per tray;;
Thickness: 0.05mm , 0.07mm ,0.10mm;
Color: Black;
Descriptions:
1. Different curls, lengths and thicknesses are available.
2. It is easy to put on such eyelashes.
3. Non-toxic.
4. Russian volume fan lash extension: Easier and Faster
We offer these knot free fans made from soft and elastic 0.05mm/0.07mm/0.10mm lashes, ultra-light and thin, formed without the glue remains,which create very natural look, Fans could be taken out easily from the tape, minimum adhesive used fro fixing, especially short base.
It is also perfect in combination with classical eyelash extension technique to provide density for outer corners of the eyes or fill in the missing gaps.
Fans available in 0.05mm, 0.07mm and 0.10mm, from 2 lashes in 1 flare(2D), 3 lashes in 1 falre(3D) and 6 lashes in 1 flare (6D), 10 lashes in 1 flare (10D), 20 lashes in 1 flare (20D).