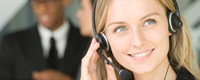 Name: Jessy Ma
Tel: +86-13256861470
Mobile: +86-13256861470
E-mail: jessy@mallane.com
Add: 7-2-302, Haier Road No.29, Qingdao, Shandong Province, China
QQ: 573524794



Product name : Horse Hair Strip Lashes 817

Product No. : MHHSL817
Details:
Item name
: Horse Hair Strip Lashes
Material: 100% Real Horse Fur;
Color: Natural Color;
Process: 100% Handmade;
Style: strip lashes;
Descriptions:
1. Different styles are available.
2. It is easy to put on such eyelashes.
3. Non-toxic. No chemical or dye process.
4. It is lighter and softer than your usual regular lash extensions, and looks more natural.